Portland: Science museum, zoo, friends, family… Powell's. World's biggest used bookstore. Hours of entertainment, piles of books I've been looking for. Or even more fun, didn't know existed. Best of all, they ship!
The Chaz Brenchley that's long out of print, the fantasy novels by Adam Stemple… I've seen him play guitar, but had no idea he wrote too (not surprised, though, given that his mother is Jane Yolen), the research materials…
Nick and I accumulated a big box of books. (Is there an emoticon for understatement?)
The box arrived today.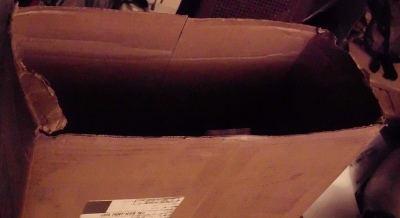 Exactly like that.
Waaaaah.
(Edit: But read part two for the good bits.)